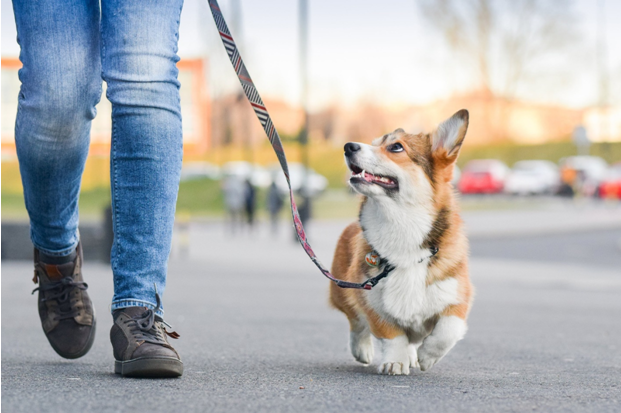 Exercise is a necessity to dogs because its value cannot be overemphasized. Taking your puppies for a walk may not be possible for its owners due to busy schedules, relocation to a new place, distance, etc. 

The availability of dog walkers has made these excuses less a problem. Taking a puppy for a walk by puppy walkers helps with busy schedules and other barriers. These people act on the owner's absence and help ease the canine of any problem. This page here has more helpful health tips to improve your dog's health. 
Is Dog Walking Necessary?
Is taking dogs for a walk vital? Well, yes. At the same proportion for all dogs? No. Dogs need stimulation and guide, and a health improvement technique. It is also beneficial to the walker because it's a double benefit, it increases chances of making new friends, and people see puppy owners as friendly and associative. Dogs boost activeness. 
Every puppy needs at least 30 minutes of everyday walk, but this may vary according to age, size, health implications, and other challenges. It helps joints as it causes stimulation, improves the weight, and helps prevent obesity. It helps in burning calories. 
Pup walking should be planned effectively because of these reasons. Regular walking keeps dogs' urinary tract and helps the digestive system regulate and function properly. It reduces the chances of damage or constipation. It reduces their chances of being a nuisance because it protects their mental, emotional and psychological health. 
Studies show they are less destructive when they exercise; it helps boost their sleep and improve their immune system. Chasing squirrels, seeing new pup friends, seeing new places can ignite the fun. 
While walking a pup, he's likely to meet others who are exercising too. The exercises will help it socialize with its kind and make playmates whom they rough and tumble play. 
It can be a training guide, and support dogs get familiar with the route to their home. It allows it to mark strategic positions and trails leading to its home in case of any necessity. This link https://pethelpful.com/dogs/road-sense-dog has more on how to help your pet learn the route. 
Finding Dog Services Near you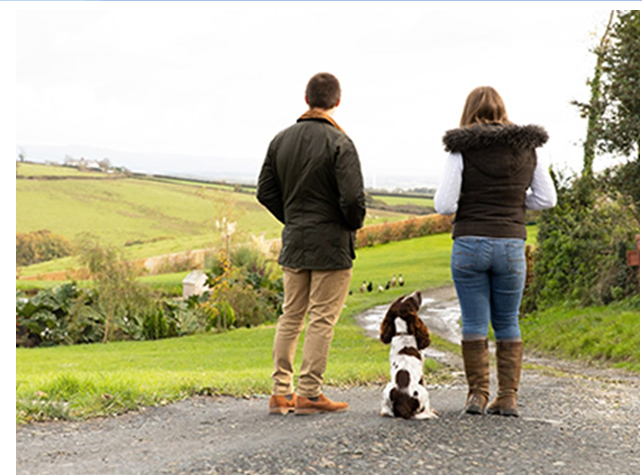 Asking friends and neighbors about a possible dog walking specialist, they might have an idea of someone who might be of help. If they can't find anyone, they might be willing to help pace the pup. 
Make a post on billboards and strategic positions where it can be easily seen by passersby, indicating one details such as needs, contact, the reward may be an excellent strategy to finding someone willing to assist. The use of flyers, cards, or other mediums would be significant. 
Veterinary clinics may also be of help since they specialize in puppy services. They will connect, refer canine walkers who can render their services. Hanging out with a canine once in a while might give one an avenue to bond with other hound owners who came with theirs, too; this avenue will help provide help, answers and connect one to possible dog walkers. 
The internet has made everything easy; it's easy to access almost any information one needs. You can also use Google and search "dog walking near me" to access dog walkers close by. You can also search online for registered stores where dog items are being sold. 
What to Look out for ?
Anyone can pretend to be a dog walker, especially if there's a reward attached and there are no rigid governmental backings on dog walkers; for these reasons and more, one has to be cautious on who they choose to release their dogs and pets. 
Some people cause more harm than good, while some can be thieves in disguise. These are vital questions and things to look out for before releasing dogs to a supposed canine walker.
Extensive Pet Knowledge
A dog walker should show sufficient knowledge of pooch breeds, health and express the amount of exercise needed for some dogs and also reasons as to why they won't need it to a certain point. They must show ID cards; these will create more assurance and trust that they are in safe hands. 
Additional information like their place of residence, contact address, the registered company they work for. Their institution will serve as a means of clear identification. 
They should read dogs' body language, especially when they are tired or exhibiting signs of sickness or fatigue. 
Do your Research
If they have a website, do well to check customers' reviews of their services or ask people around who may have had an encounter with them, this helps one know how good or bad their services are.
Endeavor to know their years of experience, and if they are working for the first time and have no reviews yet, leaving your furry friend under their care wouldn't be much of a good idea. 
Get acquainted with their method of service. Does their service include walking pups according to breeds, age, or size? This is important because exercise requirements aren't the same for all dogs, as these factors might be a barrier for some. Older and sick dogs need more caution in handling to avert causing more harm.
Knowing how much time they will spend with the dogs is essential because this will help one keep watch on when to expect their return if, at a particular time, they don't return. Strategic steps need to be applied to reduce or prevent damages.
Study their interaction with dogs and dogs' body language; in a way, how a pup is treated is dominant on their body language. Study this carefully; a wrong signal indicates the walker won't come back again. 
Put it in Writing 
It's important to note that a written agreement is helpful because it protects both the dog walker and owner. It will also help to solidify the services rendered and the reward. It protects one from legal issues and disagreement because all would be done as agreed.
Final Notes
If finding a dog walker becomes so hard, asking a neighbor for help when they walk theirs won't be much of a bad idea. Neighbors are helpers too. The little neighborhood kids who are always looking for avenues to play around may be willing to help.
Nothing beats a dog's tail wagging after a prolonged exercise; this is a clear message of happiness and agility. Shedding sweats is important and immune-boosting. It keeps not just the dog but its owner happy.